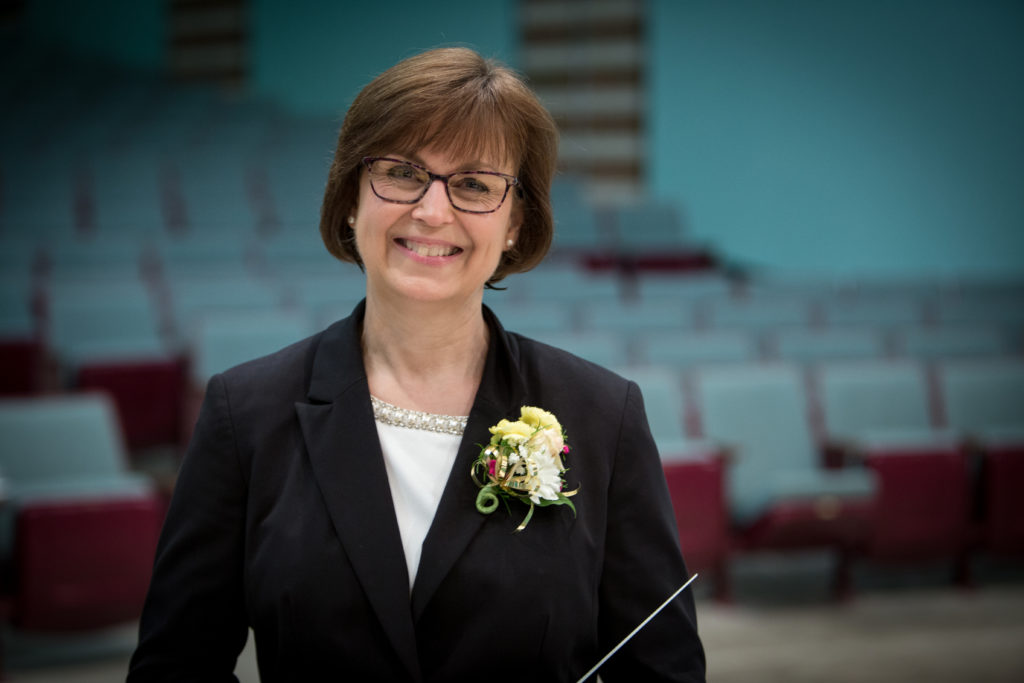 Lindsey J. Borden was born in Tanzania, Africa and raised in England. After her family moved to the states, she graduated from Honeoye Falls-Lima High School. She then received her B.S. in Music Education from Nazareth College of Rochester, New York where she studied flute with Glennda Dove. She continued her music studies at Northwestern University in Evanston, Illinois receiving her M.M. in Music Education and studying conducting with John Paynter.
In addition to her current position as an elementary instrumental music teacher in the East Rochester Union Free School District, Lindsey has taught private woodwind lessons for over 30 years. She is also a former member of the Perinton Concert Band and the Greater Rochester Music Educators Wind Band.
Lindsey is a founding member of the Honeoye Falls Community Concert Band (HFCCB) and has been its only permanent director since 1988. Under her leadership, the band has grown from 18 members to approximately 70 members. She thoroughly appreciates the dedication of its members as well as the warm rapport that is one of the hallmarks of the band.
Lindsey currently resides in the village of Honeoye Falls with her husband, Mark; and their three daughters – Kelsey, Emily and Amanda. Lindsey's husband and father-in-law were both founding members of the HFCCB; and all three of her daughters have played with the band in recent years. In her spare time, Lindsey enjoys camping, hiking, reading, and gardening.